Clinical Development Services
Symyoo is a full-scope contract research organization (CRO) with proven expertise in managing phase I-IV clinical trials across a broad range of therapeutic areas, including oncology, cardiovascular disease, anti-infectives, immunology, central nervous system disorders and many others.
Symyoo offers comprehensive services to support drug and device development, including strategic planning, clinical trial management, data management, biostatistics, monitoring, medical safety, medical writing, and regulatory affairs. We have experience in managing both domestic and international clinical trials by beginning the Korea coordinating center to run a multinational phase III clinical trial, which was the first NIH/NINDS study operated in South Korea. Symyoo was also designated as a global coordinating center to run late phase multinational clinical trials for Covid-19 medication development recently.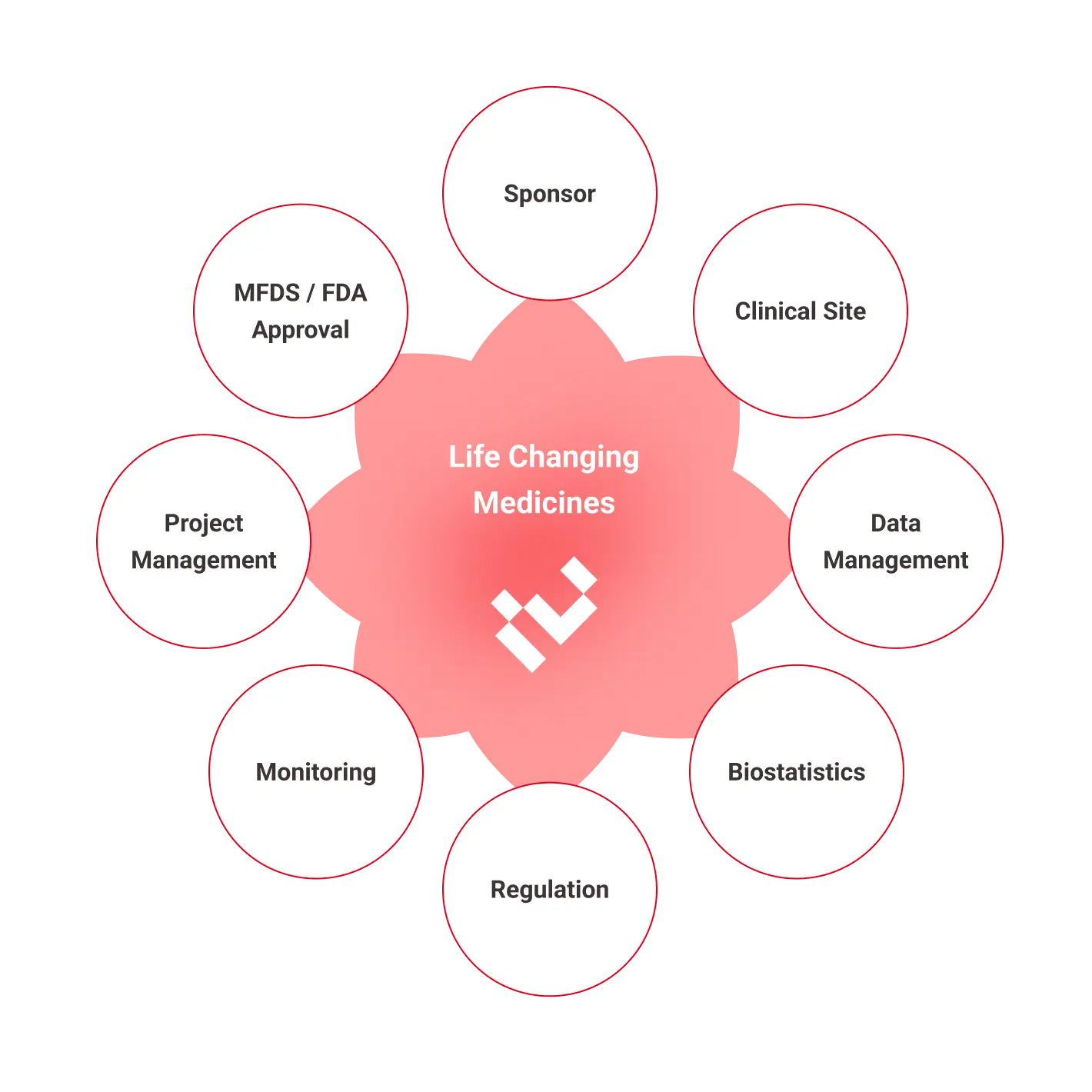 In addition to the typical CRO services, Symyoo also offers global consulting services to help clients navigate the regulatory and marketing landscape in South Korea and other countries.
The reliability of clinical development services can depend on many factors, including the experience, expertise and quality control processes of the participating development team. But in this industry, we know well that the ability to meet timelines within limited budget is critical. We commit to meet your expectations both on time and budget, while providing the top-quality services across all stages of clinical development processes.